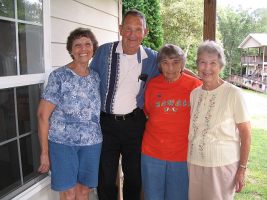 First Generation
The 1st generation is smaller this year. Paul and Lucy who started these wonderful reunions 25 years ago were unable to attend because of health problems. A total of 41 were here.

4 IN THE FIRST GENERATION
8 IN THE SECOND GENERATION
17 IN THE THIRD GENERATION
12 IN THE FOURTH GENERATION


What a treat to watch this 3rd generation grow up and become beautiful responsible adults and the cute little ones grow bigger each year.